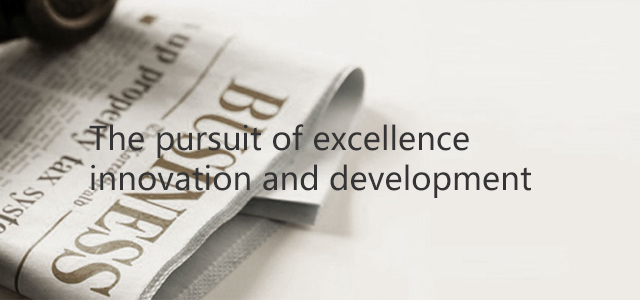 Economic analysis of brick and tile industry in 2015 and prospect in 2016
In 2015, the face of the pressure of the economic downturn, the tile industry cadres and workers to work hard, above scale enterprises brick production and the main economic indicators continue to maintain modest growth, the industry is experiencing the throes of structural adjustment, change the running trend of industry is also gradually growth from quantity to quality and efficiency.
1. Industry and economy operation in 2015
1.1 output of major products
According to the relevant departments of the state statistics, in 2015 more than a total of 541 billion 389 million enterprises completed brick bricks, compared with last year, an increase of 6.2%. Watts production has dropped slightly, more than 12 billion 855 million enterprises completed over the year, a decrease of 8.8% over last year.
Among them, the growth rate of larger brick production provinces of Heilongjiang, Guangdong, Fujian, Guizhou, Shaanxi, Xinjiang and Anhui, respectively, 41.8%, 31.1%, 46.8% growth in 28.4%, 28.3%, 27.8% and 23.1%; the decline of the larger provinces are Tibet, Shanxi, Liaoning, Inner Mongolia, Beijing, Hebei, 48.3%, 41.7% respectively. 36.6%, 30.4%, 27.8%, 22.4%.
Tile production growth larger provinces are Yunnan, Fujian, Hunan, Chongqing, Jiangxi, Henan, Shaanxi, Gansu and Zhejiang, respectively, increased by 132.1%, 58.1%, 40.1%, 34.4%, 27.4%, 25.7%, 25%, 25% and 24%; the decline of the larger provinces are Guangxi, Qinghai, Guangdong, Shandong, respectively. 79%, 63.4%, 58.4%, 41.1%.
1.2, the completion of major economic indicators
In 2015 the total assets of brick and building blocks of Enterprises above the scale of 180 billion 750 million yuan, up 9.1%; the completion of the main business income of 374 billion 970 million yuan, an increase of 8.8%; a total profit of 26 billion 350 million yuan, an increase of 5.8%; three costs (sales expenses, administrative expenses and financial expenses) increased by 8.3%, 10.6% and 5.9%.
The main business income of the rapid growth of the main area for the western region, growth of 15.4%, followed by the central region, an increase of 9.2%; private and Hong Kong Macao and foreign holding enterprises grew by 9.9%, collective and state-owned enterprises are showing negative growth.
Among them, the growth rate of the larger provinces are Guizhou, Shaanxi, Guangdong, Fujian and Chongqing, respectively, increased by 42.3%, 33.5%, 32.2%, 28.7% and 20.3%; a larger decline in the provinces of Beijing, Gansu, Liaoning, Hainan, Shanxi, Qinghai and Shanghai, were reduced by 51%, 36.3%, 27.3%, 26.4%, 18.3% and 23.9%.19.5%.
The larger profit growth mainly in the western region, growth of 16.3%, the eastern and central regions were increased by 5.1% and 2.1%; private enterprises grew 7.9%, state-owned and collective enterprises decreased by 36.8% and 23.8% respectively.
The profit of a large increase in the provinces of Guangdong, Xinjiang, Shaanxi, Chongqing, Fujian, Jiangsu and Guangxi, respectively, 57%, 42.4%, 76.2% growth in 39.1%, 30.2%, 27% and 20.7%; a larger decline in the provinces of Ningxia, Liaoning, Gansu, Shanxi, Zhejiang and Qinghai, were reduced by 70.7%, 36.1%, 27.5%. 20.9%, 27.7% and 27.1%.
1.3 completion of the investment
In 2015, the investment in brick and building blocks was 167 billion 272 million yuan, an increase of 13.09% over last year. The central region increased by 17.82%, the eastern region grew by 14.13%, and the western region grew by 5.94%.
Among them, the growth rate of the larger provinces are Chongqing, Guizhou, Jiangsu, Henan, Tianjin, Shanxi, Jiangxi, Jilin, Hunan and Zhejiang, respectively, increased by 56.72%, 51.31%, 46.40%, 44.09%, 41.19%, 34.86%, 29.54%, 28.45%, 23.13% and 22.57%; a larger decline in province of Tibet, Qinghai, Inner Mongolia, Ningxia Xinjiang, Hainan, and Liaoning, were decreased by 80.93%, 75.02%, 46.35%, 40.27%, 38.90%, 30.11%, 21.51%.
In 2015 China's large-scale brick enterprises although the uneven development between regions, the main products yield, economic benefit index and the amount of investment was up and down, but the overall situation remained relatively stable, technical level of equipment in the new promotion, product structure optimization is also gradually gradually. But we should also see that the industry structure adjustment pace is still slow, the product structure is still mainly in the low-end, low value-added products, competition in the industry is not standardized, part of the enterprise economic efficiency is poor, even in trouble.
Two and 2016 development prospects
In 2016, the building materials industry will face a double pressure from the external macro needs weaker and more prominent contradiction within the industrial structure, the internal structure of a series of regulatory measures to take national and industry efficiency release and building materials industry adjustment will be a gradual process, building materials industry in the short term will continue to face enormous downward and downward pressure, brick and tile industry will face more severe challenges. To this end, the China Construction Materials Association early in the year to the entire industry issued a "on strengthening self-discipline, according to market demand to organize production and operation, to prevent industry economic benefits continue to decline" emergency notice.
Conscientiously implement the "notice" requirement to tile industry, deeply implement the party's the fifth Plenary Session of the 18th CPC Central Committee and the central economic work conference, take effective measures to curb the downward economic growth and decline in economic benefits.
One is to develop good science and industry "13th Five-Year" development plan, adhere to the "innovation, beyond the building materials industry leading" development goals, scientific layout of production capacity, always put the industry structure adjustment and eliminate backward task as the main task;
The two is to strengthen the supply side reform, carry out and implement the "promoting green building materials production and application of action plan", guide enterprises to produce more new, energy saving, green, environmental protection, light weight and high strength, multiple functions of a wall products;
Three is to strengthen self-discipline and regional governance, according to market demand to organize production, curb the vicious competition of low dumping, and strive to safeguard the interests of the industry;
The four is to encourage enterprises to hard skills, mining potential, reducing efficiency, to management efficiency, management costs, through the development of new products, expand services, innovative marketing model to optimize the stock, to find a new growth point;
The five is to encourage qualified enterprises to actively go out and learn from the international advanced production technology, improve themselves, to broaden the idea of developing the international market, let Chinese tile equipment, technology and products to the world.