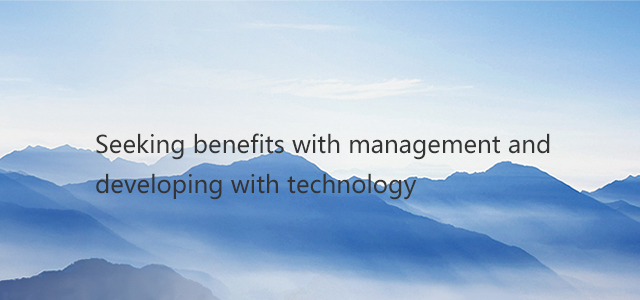 Chairman's speech
Mr Chairman Lin Ji Gong, senior engineer, senior researcher, national labor model, the first national outstanding invention entrepreneurs, Shaanxi province expert with outstanding contribution, Shaanxi deep machinery (Group) Limited company chairman, Baoji Machinery Research Institute, Chun Xiang, who is also a member of the National Building Materials Machinery Industry Standardization Technical Committee, vice president of township Entrepreneurs Association Shaanxi province.
Comrade Lin has long devoted himself to the research and design of mechanical engineering of building materials, especially in the field of new wall materials and mechanical research.
Since 1985, Comrade Lin Ji Gong has developed 52 scientific research achievements, including 37 by the state intellectual property patent, undertaken 26 national, provincial and municipal science and technology research, torch, spark program. Comrade Lin Ji Gong has been the Shaanxi Provincial People's Government awarded the "Shaanxi province model worker", "Shaanxi Province outstanding experts, Shaanxi province" Ten News "," Shaanxi Province patent advanced worker "and" Shaanxi Province outstanding communist experts and more than 80 awards. And four times by Deng Xiaoping, Jiang Zemin, Li Peng and other party and state leaders cordial reception.
Comrade Lin Ji Gong since its enterprise has dozens of years as one day, always adhere to the science and technology, market-oriented, with new product development as a leader, so that enterprises from the factory in the early 1985, assets of less than ten thousand yuan, the annual output value of tens of thousands of yuan, employees less than 10 people for the development of the science, industry and trade in one of the "national building materials machinery industry leading enterprises", "high-tech enterprises in Shaanxi province" in 2007, enterprises realized sales income of 150 million, exports $6 million, paid taxes 6 million 500 thousand yuan, with total assets of 106 million yuan.
The volt, Ji Lin Ji Gong comrades in One aims for the far-off future., he created the deep treasure group has steadily rapid development at the same time, rich source, not forggestting, since Lin Jigong chairman has to donate money, donations about 3000000 yuan to support the social welfare undertakings. Successively for the town party, the West Village, the first good town Xiguan village, red east village and many other donations, the laying of village cement road, construction of human and livestock drinking water project, and in "one gang one" activities, many times to support the Xiguan poor households. In the past three years, nearly one million yuan have been donated to the construction of new socialist countryside for public welfare work. Chairman Lin Jigong is not only the enterprise leaders, and is a simple food and clothing, for the public welfare for the benefit of others, generous philanthropist.
Lin Yongchun, senior engineer, China Tile Industry Association executive director, Baoji City Youth udarnik, outstanding young entrepreneurs in Baoji, Shaanxi deep machinery (Group) Limited company general manager, has obtained 18 national patents, won the award more than 30 outstanding technical and management talents.
Comrade Lin Yongchun has a special liking for the brick machinery research and development over the years, is committed to automatic brick, high strength lightweight wallboard, solid waste treatment and utilization of mobile steel structure of tunnel kiln and other energy saving new technology, new equipment, new technology, he will each puzzle all broken up, made a number of breakthroughs in technology key. He is a full of youthful spirit, accumulate steadily, know what they want and what young people.
Today, comrade Lin Yongchun leads the company in technological innovation and product quality management, and he leads the company to a new goal with great confidence!